What I've Been Watching
I watched "
Another Earth
" last night, and I can't stop thinking about it. Brit Marling is amazing, both as a writer and as an actress. The movie is about a woman who makes a terrible mistake just as "Earth 2" is discovered, and as she tries to make amends, she is also wondering about the other Earth, parrelel lives, "What if..." It was the perfect mix of depressing and wondrous, not at all heavy-handed, and it was perfect for my mood (I was all frazzled and grumpy because I expected the grocery store to be dead on Valentine's Day, and OH MY GOD IT WAS ANARCHY). I highly recommend it. And while Brit Marling was writing this movie, she was also writing "
Sound of My Voice
," which is coming out soon. Marling started writing movies when she wasn't getting offered the kind of parts she wanted - see why I'm amazed?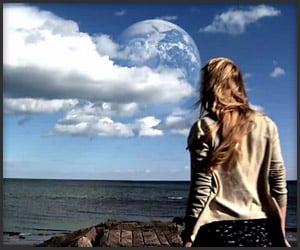 "Another Earth"
*~*~*~*
I've also been tearing through and enjoying the hell out of "Justified," season 2. I've long had a crush on Timothy Olyphant, and Raylan Givens is such a good, complex, and (frankly) hot character, but I have also been adoring Boyd Crowder, which is a surprise. I was jealous of the screen time he took away from Raylan on season 1, but now I really want to see HIM more, especially his interactions with Ava. And I love when he starts talking in that low voice, flat, no modulation at all. It gives me chills.
Raylan and Boyd
*~*~*~*
I saw "The Woman in Black" on Sunday, and it was creepy and awesome. And tonight I am finally seeing "Shame"!! Yes, after hearing and talking about it for months, I will finally see Michael Fassbender's junk...er... GREAT PERFORMANCE on the big screen. Cannot wait.

"I wish people would talk about my mind instead of my body."

"You and me both, man."

*~*~*~*
And, to wrap up this silly little pop-culture blog post, I am SO excited to go down to my mom's this long weekend and catch up on "The Walking Dead." The show is so excellent, even though it is so nerve-wracking. I am compelled to watch every character, whether I like them or not. I love Officer Rick (who doesn't?), and I am stunned at how much I love Redneck Daryl. Crazy Shane and Awful Lori are fun to dislike, and I worry about Andrea - while worrying the entire time that someone will be eaten. ...I love that show.